Clovis Christian Schools Athletics
Our athletic programs give our students the opportunity to develop their skills from elementary (in the case of Archery) to middle school to Varsity through competitive play. In every case, our student-athletes dedicate themselves to excellence. Our athletic programs allow our students to use their God-given talents to the glory of God.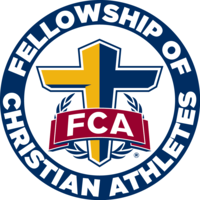 FCS is an interdenominational Christian sports ministry to see the world impacted for Jesus Christ through the influence of coaches and athletes. Our Huddle meets during lunch on Tuesdays to strengthen our study of scriptures, develop stronger worship game plans, grow spiritually, become more agile and alert to the threats and challenges around us, and win in our daily walk with the Lord through the context of competition and athletics. Athletes in grades 6th-12th are welcome to participate.
Click the button below to download forms –