Superintendent
Mr. Jim Haley
Principal, K-12
John Dansby
Biography
Biographical Sketch
College Degrees:
Associate of Arts in General Studies, Eastern New Mexico University, 2015
Bachelor of Science in Applied Mathematics, University of New Mexico, 2018
At CCS Since: 2018
Church Attending: Copper Pointe Church in Albuquerque, NM. Still searching for new church home in Clovis.
Memberships:
● UNM Alumni Association
Philosophy
My philosophy is about the importance of influencing the future generations in math and science. I believe it is important to shed light about the importance of math and science and the importance of learning math and science in a Christian worldview. I believe sciences are the study of God's beautiful creation, and math is the language given from God to interpret the workings of His creation. As educators, we have a direct hand in molding the great minds of our youth. We shape our future leaders in academia and in their spiritual walk with God.
Testimony
I was raised in a Catholic family but was not particularly religious until I reached high school. I attended Clovis Christian schools from 2003 to 2012. At Clovis Christian Schools is where my relationship with God really had a stable foundation. At Clovis Christian, I learned about God, Jesus Christ, and the Holy Spirit. I was part of various leadership groups within the student body such as the Praise and Worship team. I fully accepted Jesus Christ as my Savior and asked the Holy Spirit to enter me and work through me on December 16, 2011. Since then God has led me across the world spreading His Gospel. Now, God has led me back to my alma mater to influence the new youth. I want the students here to experience and feel the Holy Spirit as I did when I attended this school.
Athletic Director/PE
Chris Hanks
Biography
Biographical Sketch
College Degrees:
*Bachelors of Science in History, 2007
Eastern New Mexico University
*Teaching Certificate, 2007
Wayland Baptist University
Honors:
Level II New Mexico Teacher Certification
State Championship Football Coach 2002 & 2003
State Championship Basketball Coach 2006
Honorable Discharge United States Marine Corps
At CCS Since: 2018
Church Attending:
Hillside Clovis Campus
Memberships:
 New Mexico Coaching Association
Experience:
 I have taught high school since graduating from college in 2007. I have coached since exiting the USMC in 2002. I have taught 9-12 grade History and coached football, basketball, and track both boys and girls.
Philosophy
My philosophy is that all students can learn! They may not all learn in the same way but they can learn. I also truly believe that you should never judge a student until you know the baggage (emotional) that they carry. Every student is an individual. It is my job to get to know my students as individuals and provide the best education and support possible for them in a positive Christian environment.
Testimony
I believe that the Lord works through all of us every day of our lives.
Biography
College Degrees:
Wayland Baptist University Spring 2018.
Honors:
Phi Theta Kappa Honor Society
At CCS Since: August 2013
Church attending: Highland Baptist Church
Philosophy
My heart's desire is to teach in Christian Education. I want to share God's love with all students and staff on a daily basis. I want to show little ones how to love and serve God now and always. It is important to me to teach with a Christian, Biblical Worldview.
Testimony
My grandparents brought me to Christ as a young child. My parents were active in church for a few years when I was young. Soon, we experienced the sudden passing of my grandfather, and with that my parents feel away from the church, and my siblings and I followed. God never gave up on me, though, and He continued to call me to Him. As an adult, I found my way back and re-dedicated my life to my Lord.
Bookkeeper
Becca Joy McKnight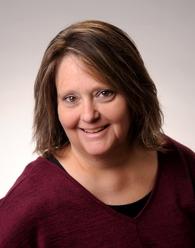 Biography
Biographical Sketch
At CCS since: 2008
Church: Potters House
Education: Bachelor of Arts in Visual Arts/Photography
College Board certified to teach AP Calculus AB
Experience: Taught Algebra 1, Algebra 2, and Geometry for 2 years @ CCS
Taught PreCalculus and AP Calculus for 1 year @ CCS
Vision for Classroom: My vision as the math teacher at CCS is to see all students become proficient in math. God had given me a heart for those students who think they are "no good at math" and a gift to help them. More importantly though is my vision as a Christian. I want all students at CCS to have a personal relationship with Jesus Christ that goes with them when they graduate.
Testimony: While I grew up going to church, I did not become a Christian until later in my life. I had never heard of salvation through Jesus Christ. I knew He died for my sins, but I thought that all I had to do was try to be good, and I would go to heaven. I thought I was a good person because I didn't drink or do drugs, I hadn't killed anyone, and I tried to obey the law. But I was filled with anger, bitterness, and hatred, and I was on the verge of divorcing my husband. I knew something was missing in my life. I cried out for God to show me how to do His will, and He heard my cries. I gave my life to Jesus Christ on May 13, 2003 in Hampton, Virginia. He instantly filled my heart will joy and peace. He changed my heart towards my husband and saved my marriage. He healed me from sickness. He brought me to Clovis, NM and Clovis Christian School. I am forever grateful. "If we confess our sins, He is faithful and just to forgive us our sins and to cleanse us from all unrighteousness" 1 John 1:9
MS Bible & Science
Bruce Vincent
Biography
Biographical Sketch
At CCS Since: 2002
Church Attending: Bethel Assembly of God Church
Formal Educational Background:
Bachelor Degree in Management/Education
Experience:
Fourth Grade Teacher at Clovis Christian School – 2 years
Fifth Grade Teacher at Clovis Christian School – 8 years
23 years instructing in and leading a Christian boys group (ages 5-17) in my church.
4 years as Youth leader in my church.
13 years as a Sunday School teacher (grades 1-6)
Vision for Classroom/Relationship with Students:
Matthew 6:33 says: "But seek first His kingdom and His righteousness, and all these things will be given to you as well." My vision for my students is for them to apply this verse to their lives and academic success will follow. I look forward every day I get to teach. I enjoy it and have fun doing it. So, I want all my students to enjoy and have fun learning.
Testimony:
I have been a Christian for thirty years. I have served God for thirty years but I have not grown in God for thirty years. I went to church every time the church doors were open. I served in every position I was asked to do. I grew in experience but I failed to grow in love and wisdom of my Heavenly Father. After thirteen years of serving God it took a tragic event in my life to change me. My wife left me and my two boys. I had to learn quick how to seek God for love and comfort not just for strength to serve Him. After a while I learned to apply Matthew 6:33 to my life and have a loving child-like relationship with God and not just a servant relationship.
Interested in Becoming Part of
25 Years

of Excellence?
Contact Clovis Christian Schools to Start the Process.